See on Scoop.it – Leadership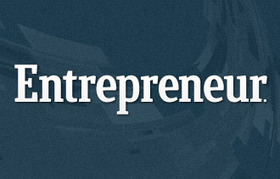 "That's Gotta Hurt"
Featured articles from the April 2014 issue of Entrepreneur Magazine. Full archived issues of the top business magazine from Entrepreneur.
Cookjmc's insight:
Great summary article on the common missteps entrepreneurs take. Being on both sides of the experience, I've seen all of these mistakes made, and of course have not only watched but participated in them. Back when I was involved in a startup, there wasn't a lot of guidance or help to ensure you didn't make these mistakes. Even if you were lucky enough to have an advisor, which we did, you still are pretty much on your own and it's wicked, wild experience, but one I would never change, because it taught me things I would never know otherwise.
Here we go-
1) the wrong team- seems pretty obvious but is it? Often we choose what we know instead of what we know it's right. JIm Collins book and being on the bus or in the right seat, most definitely comes into play here. Pick wisely, choose well and listen if the fit is right, or not.
2)bad pricing- price yourself out or in of the market quickly. Pricing is key because once you establish it you'll be hard pressed to change it. Too high, too low? Do your research. Focus groups. Find out if and why people are willing to pay. A wise man once said to me, "people are only willing to pay for things they want to pay for."
3)waiting for perfect when good enough will do— Ah the catch 22. It's your brand your message, it's gotta be right, right? Sure it does, but in the spirit of MVP (minimally viable product) or agile development- getting out there when it is good enough is OK. Perfection costs time and money. Which neither of which you have.
4) not understanding technology– Big one here. Building your business on old website technology, platforms for yesterday's crm or cheapening this step will cost you. Everything needs to connect from the start seamlessly and automatically, otherwise you will end up redoing what you did. And yes, the cloud can work for you. Don't build it yourself.
5) skimping on attorneys. Seems obvious, but you need them, they will protect you and find a good one. Patent-pending- beautiful, even better. Maybe you don't actually get the patent, but now you've got an edge on your next competitor you don't even know is out there.
6) being cheap about marketing. Now as a marketer for 20 years, you know this is the entire reason I picked this article. Well not really, but it could be, because this is the biggest misstep I see entrepreneurs make regularly. If you don't pay for a good marketer, you will not get a good marketer. I always tell my friends, clients, etc. it is UNLIKELY that you need a VP marketing or director of marketing that demands (and deserves) a higher salary. You need a short term consultant to build the foundation for you, get your brand underway, build out your message platform, connect the dots in technology for a solid marketing/sales cycle process and an arsenal of content. Ok good, then once you have that- let that person go and move on to what they do best, and hire yourself a jr. or middle marketing manager that can take over and execute and build from that. When you need more strategy, launch direction, bring in your consultant. Better yet, have your consultant mentor your junior marketer. In my experience you can build a foundation like this using a 3, 6, 9 plan. A good marketer can also teach you and your executive team marketing and you will all benefit from understanding how this works in the long run. When you are ready and you feel you have a good foundation (should not take more than a year, and that is a long time if it takes that long) bring in your lower paid hired gun who really is passionate to learn, eager to contribute to your long term success, and knows basic marketing and can run the show.
See on www.entrepreneur.com